Program History
The GMB Arts in Education Spring Celebration was developed in 1985 and is coordinated by the Regional Superintendent, and the Peoria County Regional Office of Education (ROE).
Peoria County ROE serves as a resource to the 18 school districts, including 113 public and 23 private (PreK-12) schools in Peoria County. It provides educational and financial opportunities that are not available to schools through other sources.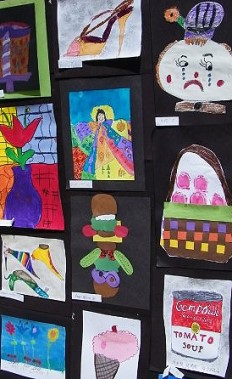 When Fine Arts curricula were reduced or eliminated in 1984, the Peoria County ROE responded by creating The GMB Arts in Education Spring Celebration in the fall of 1985. In the spring of 1986, the first Spring Celebration was the fifth and final event of a yearlong Arts in Education grant from the Illinois State Board of Education.
The following events and facts prompted this program's development:
Fine arts curricula in Illinois were substantially reduced or eliminated due to the loss of funding in the schools.
Students with talents in the fine arts were rarely recognized.
Students with talent in the arts were limited to performing and exhibiting at school functions. They seldom showed their talents to the community-at-large.
The public frequently heard about the misdeeds of young people, but did not have many opportunities to see and hear the great majority of children who make a positive contribution to our society and culture.
About our Program | Program History | Program Description | Awards